There are many pieces of aerobic training exercise equipment on the market. This includes treadmills, elliptical, steppers, rowers, and bikes. Each piece of equipment works your body differently. Treadmills and elliptical focus more on total body and assist you in improving your overall efficiency of oxygen consumption, while steppers or bikes are not as intense and focus more on the individual muscle groups trained. All of these are great if you want to get a good workout in. What if you just want to get some general activity in and aren't really serious about a workout ? If this is the case, you may want to look at either a reasonably priced bike, or a set of sturdy bike pedals that can be used on either the feet or hands. Here we will look at one of the foot pedal bikes and what it offers, as well as its effectivness depending on your goals and objectives.
Brand: Vaunn
Product: Medical Pedal Exerciser
Pros
One main thing that makes this unique is its ease of transportation, as well as it being able to be used with either the arms or the legs.
Due to the material that it is made from, its very strong and durable all while being light in weight. It also comes fully assembled meaning you dont have to waste time putting anything together
Given the ease of transportation of this machine, this makes it ideal to take with you to work and use under your desk, or to use at home. Also, when used on the right surface it is also very quiet.
This is great for anyone that needs to be active and just generally moving to assist with any previous injury or a condition such as arthritus. It is also great to help you increase your stability and mobility.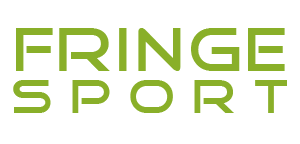 Cons
Many individuals may think this is a good exercise device, and although it can be used for that, its main purpose is for rehabilitation from a previous injury, or just general activity. Therefore, this should not be used as a workout device.
Although it is said to have multiple resistance levels, this does not seem to be the case
Also, one concern is its stability when using it on the floor. Because at times it can move, you may want to have a piece of thin rubber or something else between the pedals and the floor
No return policy
There are numerous pedal devices on the market for use at home or for rehabilitation. Because this set of pedals is made of high quality medal and easy to transport, this makes it good for use at home or on the go for general activity. If you are wanting to do a good aerobic workout, this may not be for you. A bike, stepper, or eliptical should be your first choice as this is meant more for general use and does not have any monitors for variables such as heart rate included.
Overall, because this device is sturdy and easy to transport, if I was looking for something to use for general activity or needed to maintain a certain condition post injury, I reccomend this as being a good option for you.
Please leave any questions or comments below and we will get back to you as soon as possible.