There are many pieces of aerobic training exercise equipment on the market. This includes treadmills, elliptical, steppers, rowers, and bikes. Each piece of equipment works your body differently. Treadmills and elliptical focus more on total body and assist you in improving your overall efficiency of oxygen consumption, while steppers or bikes are not as intense and focus more on the individual muscle groups trained. Here is one recumbant stationary bike that may fit your needs for your workouts.
There are so many exercise bikes on the market that it is hard to determine which one may be best for you. Here we cover one of these many products and it's effectiveness in helping you achieve your health and fitness goals when compared to similar pieces of equipment.
Brand: Sunny Health & Fitness
Product: Recumbant Bike
When you're looking at any stationary exercise bike, you want to find something of high quality, at an affordable price. After researching numerous products, I found that there are bikes on the market for a much lesser price that are just as high quality as many that are well-known. Here is a general description of one of these stationary exercise bikes.
Pros
One of the main differences seen in this piece of equipment is its ability to support a heavier amount of weight up to 330 pounds. This is unlike most other bikes which may only go a little over 200-250 pounds.
Also, a free expert assembly is offered but if you choose to do so, shipping is not offered. I would personally assemble this bike myself which takes about two hours.
The seat as well as handles have both vertical and horizontal adjustments which also makes it convenient. A padded seat with a back rest is also part of this product.
There is also a very smooth movement of the handles and pedals, giving you up to eight different levels of resistance to choose from during a workout.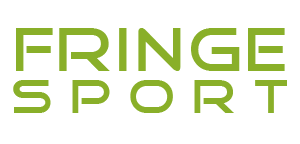 Cons
The main concern that I have with this product is just like with any other product, you should be cautious of the shipping option you choose. Many times if a less expensive option is chosen, the item may come either damaged, or with parts missing as has been known to happen
Although a computer monitor is included tracking your rpm it records only the feet and does not have a separate monitor for the hands.
Also, the hand crank and foot pedals are separate and do not work together in sync.
Only online support is offered
Overall, because of the unique structure of this bike when compared to your average bike, having both a hand and foot pedals, this allows you to burn more calories in the same amount of time as you would if you were on a regular bike. This is a main factor that I consider before purchasing. Ideally, this total body aerobic machine may not be for someone that is specific to or seriously into biking, but it is great for a beginner or intermediate If your goal is to only burn more calories and lose some weight.
Please leave any questions or comments below and we will get back to you as soon as possible.