There are many types of barbells available for use. The type you choose should depend on what its main use or purpose will be, the volume of usage, as well as the guarantee provided. Quality weightlifting barbells are hard to find, but here we help you find the type of barbell that will fit your needs. Three types of barbells are made. These include a powerlifting barbell for heavy lifts such as a deadlift, a weightlifting bar for exercises like a clean or snatch, as well as a multipurpose bar that can be used for numerous exercises.
Product: Rogue Echo 2.0 Bar
The Best place to buy: Rogue Fitness
Guarantee: 1 year warranty
Structure
This barbell is a standard 20 kg barbell that is made of steel and has a high tensile strength of 190 thousand pounds. It is also made without a center knurling or any knurling for power lifts, but has one on the sides for Olympic lifts. The Rogue echo bar also uses bushings as opposed to bearings. This means that it has a smooth spin, just not as smooth as if bearings were used. Although there is a good rotation to the bar, the strength and level of flexibility are very good as well. The finishing used for this bar is made of zinc which is a coating that requires some but very minimal maintaince when compared to other finishes being used.
Usage
When it comes to the usage of this barbell, it is a good fit for any commercial gym or home gym use. It is great to use for olympic lifts which require a smooth spin to the bar, but because of the level of flexibility and strength it can be used for very heavy lifting as well. This bar can also be used for your other basic exercises as well such as a squat, bench press, or any other basic barbell exercise. Because of a good balance between the flexibility of the bar and the rotational spin provided, this makes it good for any type of lift being performed.
Durability
Concerning durability, this bar will last a long time if properly maintained. In order to maintain your barbell you should make sure it is properly lubricated and that it is properly stored. Because this bar has a zinc coating, the maintaince is minimal, but it should be checked periodically. Also, it is made to stand up to very high impact and dropping of weights, as well as very high levels of resistance giving it great stability.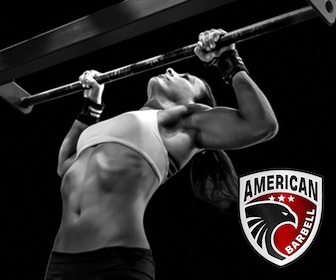 Price
When it comes to price, the rogue echo bar is very affordable when compared to other similar bars, but only a one-year warranty is offered.
Conclusion
Overall, this barbell is a good choice for anyone that is starting a home gym, or for the experienced lifter. One great thing about it is that it can be used for any lift and is multipurpose. This means it is great for Olympic lifts, but can withstand very heavy weights as well. Because this bar is made of bushings, it is not as smooth of a rotation for doing Olympic lifts as if it used bearings so if Olympic lifting is your primary goal, you may want to consider another barbell. Also, because this bar comes with only a one-year warranty, it may not be the best choice for a privately owned or commercial gym, but better for an individual home gym. If you're looking for a quality barbell that will fit your needs for a home gym, this bar is worth considering.