There are many different Olympic bumper plate sets on the market.  Finding good bumper plates can be challenging considering the price and quality of the product.
Product: American Barbell bumper plates
Price: $634
Where to buy: American Barbell
Gaurentee: 3 years
Structure:
The American barbell bumper plates are made of shield plates and are black with color coding. Stainless steel inserts are also used which increase the durability and stableness of the plates. They are also made of virgin rubber which is of much higher quality than recycled rubber.
Usage
These bumper plates are great for individual use. They can be used commercially as well, but you may want to consider what the maximum weight sold as a set is if your working with athletes and need a bulk supply of plates.
Durability
The American barbell bumper plates are very shock absorbant and have a lower bounce. The weights are also easy to take off and put on the bar. They are durable due to the virgin rubber used along with the steel inserts.
Price:
As mentioned before, these may be geared more towards selling to the individual but you can get sets from 210 to 320 pounds. The price of these sets does not include the barbell, so this should be factored in when making a purchase.
$420    210 lbs
$609      300 lbs
$634     320 lbs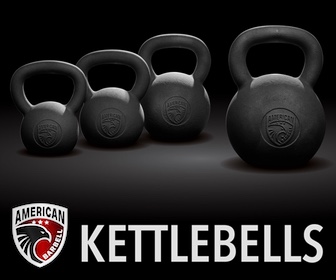 Conclusion
Overall, these American barbell olympic bumper plate sets are great for individual use, but maybe not so much for commercial use since they're not sold as sets in bulk. Also, the three year warrenty in case anything were to break is good. If your looking at starting a home gym, or a commercial gym and just needed one set of plates, American barbell bumper plates iare worth looking into.