A squat rack or cage are needed for all gyms. Here we explain some basics of a most durable squat rack and hope to assisting you in your decision on buying a squat rack.
Here is a general description of parts to a basic squat rack or cage that you should know when looking to purchase one.
Frame: Basic structure of the product, and you should look at the dimensions of the frame concerning its height.
Safety Bar: Bar which goes on the inside of a cage between the frame. This is what catches the bar if it is dropped.
J-hooks: These are the hooks that are used either on the inside or outside of the frame to rest the barbell on when you are not using it.
Spotters arm: This is the part of a rack that the weight is under when you step back if you are doing a squat on the outside of the cage.
Here are some positive and negative facts about this piece that anyone would probably look at when thinking of purchasing a squat rack.
Product: Merax barbell rack 550
Pros
Only 66 inches in height, making it ideal for any small area such as a garage or basement if you are starting a home gym
The frame on this rack is your average 2×2 inch steel framing so it should be possible to find additional parts from other retailers if needed.
Very affordable when compared to other squat racks on the market
There are a total of 13 adjustments that you can make concerning bar placement, allowing you to do multiple exercises
There are two weight plate storage bars on the back for storing plates when not in use
You are able to dips with this squat rack
It's easy to adjust the height of the rack between exercises
The j hooks used are lined, lessening the chance of any damage being done to the barbell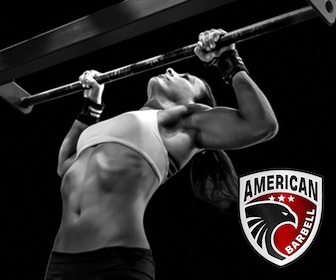 Cons
Has a weight limit of only 500 pounds
The spacing between the holes in this rack is 2 inches apart which may make it challenging to get the bar in the right place
The spotters arms are short so you may want to look and see if there are other options available to replace this if you will be working out alone.
You will want to use the best shipping option you can find
This squat rack is a good option for anyone wanting to make an addition to their home gym. If you are short on space such as in a garage or basement, this squat rack doesn't take up as much space as many other pieces of equipment would. Any individual from a beginner to intermediate lifter would benefit from using this rack. The main concern that I would have about this rack may be the need for additional spotters arms. I would use longer arms if I was going to be working out alone, since these would not do too much good when you step out to do a squat.
In conclusion, this rack would be a good option for any garage or basement gym. If you plan on working out alone though, or you can vision yourself having a larger area to workout in at some point, you may want to look at other options such as a squat cage. If you only need a general squat rack to complete your gym though and will have another person to workout with, this rack would be worth looking at.