There are many pieces of aerobic training exercise equipment on the market. This includes treadmills, elliptical, steppers, rowers, and stationary bikes. Each piece of equipment works your body differently. Treadmills and elliptical focus more on total body and assist you in improving your overall efficiency of oxygen consumption, while steppers or bikes are not as intense and focus more on the individual muscle groups trained.
There are so many exercise bikes on the market that it is hard to determine which one may be best for you. Here we cover one of these many products and it's effectiveness in helping you achieve your health and fitness goals when compared to similar pieces of equipment.
Brand: Marcy
Product: Upright Exercise Bike
When you're looking at any stationary exercise bike, you want to find something of high quality, at an affordable price. After researching numerous products, I found that there are bikes on the market for a much lesser price that are just as high quality as many that are well-known. Here is a general description of one of these stationary exercise bikes.
Pros
This bike is very sturdy and is made from steel construction and is very sturdy and stable, giving you a balanced workout. Because of the construction and frame, this bike can hold up to 300 pounds which makes it good for any size person.
There are also eight different levels of resistance that are provided. This means that anyone from a beginner, to the advanced can use this bike and get a good workout in.
The assembly of this bike is also easy and not complicated like many may be.
The variables of time, speed, distance, and calories burned are also monitored.
The seat is also adjustable anywhere from 31-40 inches, making it usable for those of various heights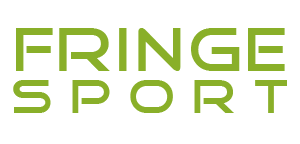 Cons
Although not a big issue for most people, this bike does not fold which would make it limited to where it could be stored. This is normally not a huge concern though.
As mentioned before, the seat goes up to 40 inches, so it may be uncomfortable for some that are of taller stature.
Although it has various levels of resistance, it has been reported that this is an issue, with the intensity levels not increasing that much.
This bike is also good for anyone that wants to sit while they pedal, but for anyone that likes to stand, this isn't really possible.
As with any product that you have shipped, you should monitor the shipment and make sure that you use the highest quality of shipping, reducing the possibility of any broken parts.
Overall, if you are an individual that is of average height and want to get a good workout for a fraction of the cost when compared to other products, this bike is a good option to consider. Although there have been some issues reported concerning damage to the product or parts, as well as possible monitor issues, this bike is well worth the price and gives you a good workout. So if you are looking for a good workout for less money, this bike is worth a look.
Please leave any questions or comments below and we will get back to you as soon as possible.