Squat racks or cages are needed for all gyms so you can properly do specific exercises. Here we explain some basics of a good weight training cage and what to look for when purchasing one.
Brand: Merax Athletics
Product: Fitness Power Rack
Here is a general description of parts to a basic squat rack or cage that you should know when looking to purchase one.
Frame: The frame is the basic structure of the product, and you should look at the dimensions of the frame concerning its height especially when comparing it to where you would be using it in your home.
Support Bar: The support bar is the bar which goes on the inside of a cage between the frame. This is what catches the bar if it is dropped.
J-hooks: These are the hooks that are used either on the inside or outside of the frame to rest the barbell on when you are not using it.
Spotters arm: This is the part of a rack that the weight is under when you step back if you are doing a squat. These are more for a basic squat rack and play the same part as a support bar in a cage.
Here are some answers to questions that anyone would probably ask when thinking of purchasing a squat cage or rack.
Product: Merax Power Rack
Pros
This cage is made from a standard 2″ by 2″ frame where the support bars go, meaning you can purchase individual accessories from other retailers.
Assembly is easy and it comes with a guide
Four bar catches are included as opposed to the two that you normally see. These serve the same purpose as j hooks.
This will support up to 500 pounds when facing outward, and 600 pounds when they are on the inside of the cage.
No safety spotter arm bars are needed
Four support bars are included, supporting up to 800 pounds if a bar is dropped on them.
Has a total of 21 bar positions and allows you to perform up to 24 exercises and goes up to 68 inches.
A cable machine for lat pull downs and other exercises is included, as well as a pull up bar
A padded bar is included to put your legs under when performing lat pull downs, and will not get in the way of racking the weight.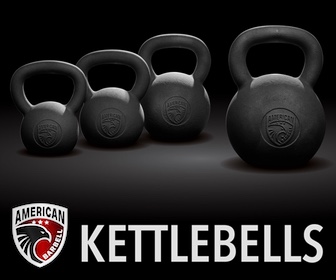 Cons
Will probably arrive in two separate boxes, maybe delaying the assembly
There is only a 1-year warranty
Accessories like a lat pull down bar, rope, or curl bar are not included
Plates or a bar are not included
You can't do dips with this cage
Only a 7-foot bar can be used
You may have issues doing standing shoulder presses if you are taller
Manuel tools should be used when putting this together as opposed to electric tools.
Just as with anything, safety may be an issue when shipping, so you should use the best shipping option available to decrease the chances of any damage that may occur.
Overall, this squat cage would be a good investment for anyone looking into starting a home gym.  The only aspect about this cage that I would be concerned about may be that only a seven-foot bar can be used, meaning you may have to purchase an additional bar from what you have, as well as the fact that there is only a one-year warranty offered.
This squat cage is a good investment for anyone starting their own home gym if you want a quality piece of equipment. It will fit either the beginner or the advanced lifter. Because this includes a cable machine which allows you more exercises, this is a good choice for anyone that needs a good squat cage at a reasonable price.