Bumper plates are a great product to use for both a home gym and a commercial gym. Choosing the right bumper plate is challenging. You should look at the prices and the quality. Below is a overview of one of the brands on the market.
Product Titan bumper plates
Structure
The titan fitness bumper plates are black with colored lettering to assist you in knowing the weight that is being used very easily. There is also a steel collar used making it very durable. The raised lip on the edge also makes it easy to pick up, and regardless of the weight, the size of the plates are the same due to the density of the weight.
Usage
The titan bumper plate is great for use in competition as well as basic workouts or crossfit training. They also work very well for a home gym but can be used commercially as well.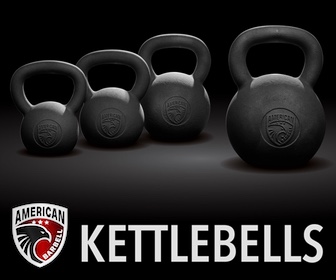 Durability
These bumper plates give you a minimal bounce when they are dropped from over head. Thes is due to the shock absorbtion when dropped. Also, many plates you see will bounce forward or backwards after being dropped, but these stay fairly stable.
Price 
When buying bumper plates its more likely that youll want to buy them as a set, which is much less expensive than buying individual weights. Following are the two highest titan bumper plate sets:
$ 660   340 lbs
$425   230 lbs

Sets
These are sold as sets from a very lighter weight if you don't need that much, all the way up to 340 pounds. This includes  two   10, 25, 35, 45, and 55 lb plates. Although the plates are sold as a set, the bar is not included and must be ordered by its self.
Conclusion
These titan plates are sold as a set for home use. Its also a positive having the color coding on the sides helping determine the weight. The raised lip which makes it easy to pick up are also a plus as well as the low bounce to the bar when dropped. I would be cautious only of the one year warrenty if your going to be using them in a commercial gym. Hopefully this brief overview will help you in choosing the right bumper plate for you.