There are many types of exercise equipment on the market. This includes anything from aerobic training such as treadmills and bikes, to resistance training where you could use free weights or a machine. Usually if you are at a local gym you can use either. Here we are looking at building your own home gym. I advise anyone that is just starting a home gym and knows they are serious about getting stronger to purchase all basic parts necessary to build a nice home gym. Although individual machines for workouts are provided, this only allows up to so much resistance.  Squat racks are needed for all gyms so you can properly do exercises like bench press or squats. Here we explain some basics of  power squat racks and hope to assist you in deciding on what may be best for you concerning your workouts.
Here is a general description of parts to a basic squat rack or cage that you should know when looking to purchase one.
Frame: The frame is the basic structure of the product, and you should look at the dimensions of the frame concerning its height especially when comparing it to where you would be using it in your home.
Safety Bar: The support bar is the bar which goes on the inside of a cage between the frame. This is what catches the bar if it is dropped.
J-hooks: These are the hooks that are used either on the inside or outside of the frame to rest the barbell on when you are not using it.
Spotters arm: This is the part of a rack that the weight is under when you step back if you are doing a squat on the outside of the cage. These are more for a basic squat rack and play the same part as a support bar in a cage.
Now that you know what some of these basic parts to a squat rack and cage are, let's continue be looking at some specific aspects of this cage. Here are some positive and negative facts about this rack that anyone would probably look at when thinking of purchasing a squat rack.
Product: Hulkfit 800 Power Rack
Pros
This rack is made of steel square construction and will hold up to 800 pounds
Has two locking dip arms, two spotters arms, and two pull up bars, all adjustable to different heights
Two weight plate holders are included on the back to help with stabilization
Size of j hooks used ?
Assembly is easy and tools are included
A three year protection plan, and a two year warranty are offered
Can be bolted to the floor if you would like but this is not needed due to weight storage units assisting in stabilization
A video for assembly instructions may be available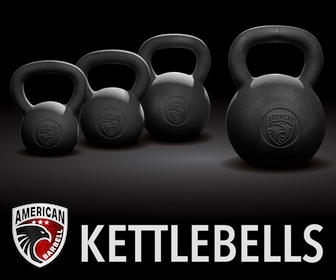 Cons
Ships in separate packages which may delay assembly
You may want to use the highest quality shipping available to avoid any damage that could occur
Has rubber padding on the j hooks but it can peel off, so you may want to consider purchasing additional j hooks from a different manufacturer.
The dip handles may have to be removed while doing squats to avoid hitting them
The pull up bar may be an issue for a taller individual
Bars and plates are sold apart
This squat rack is a good rack of equipment to own if you are starting your own home gym and are short on funds. It comes with everything that you need to do exercises from the bench press, shoulder press, as well as squats. Also, since spotters arms are included as well, you don't have to worry about dropping the bar like you do on some other squat stands. Other than the small issue mentioned about the j hooks not being good quality, this squat rack is good for anyone from a beginner to the advanced that needs a great piece of equipment to complete their home gym.
In conclusion, all the main features that go into a good quality squat rack are included here. The fact that it comes with accessories like the dip bars is an added bonus. Some issues mentioned can be easily worked out, so if you are a beginner to advanced lifter looking for a good squat rack, this may meet your needs, and there are also many other options available.
Please leave any questions or comments below and we will respond as soon as possible.