When it comes to buying good weightlifting cages, there are many factors to consider. Here we will look at one of many good weightlifting cages for individual home use.
Brand: Hulkfit
Product: Adjustable Power Cage
Here is a general description of parts to a basic squat rack or cage that you should know when looking to purchase one.
Frame: The frame is the basic structure of the product, and you should look at the dimensions of the frame concerning its height especially when comparing it to where you would be using it in your home.
Safety Bar: Bar which goes on the inside of a cage between the frame. This is what catches the bar if it is dropped.
J-hooks: These are the hooks that are used either on the inside or outside of the frame to rest the barbell on when you are not using it.
Spotters arm: This is the part of a rack that the weight is under when you step back if you are doing a squat on the outside of the cage. These are more for a basic squat rack and play the same part as a support bar in a cage.
Here are some positive and negative facts about this piece concerning questions that anyone would probably have when thinking of purchasing a squat rack.
Product: Hulkfit 1000 lb adjustable power cage
Pros
This cage will support up to 600 pounds for pull ups, and 1,000 pounds for the safety bars and j hooks
This cage has a very good pulley system concerning the lat pull down machine
Chin up bar, dip bars, j hooks, and safety bars are included
No spotters arm is needed for this cage
4 J hooks are included. They are padded for bar safety as well to decrease any gnarling of the bar.
The cage is 81 inches in height, so if you are of average height, this shouldn't be an issue.
Very compact so it will fit almost anywhere
Any weight plate with a 2″ hole or less can be used
An additional 3 year protection plan can be added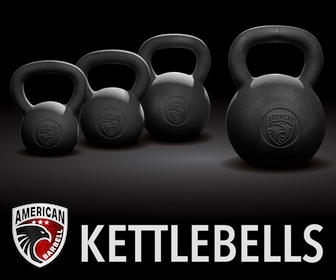 Cons
A 7-foot bar must be used, so if you don't have one this length you may have to purchase a separate bar
This cage has the option of using a lat pull down for other exercises, but this must be purchased separately.
No assembly instructions are included, but you should be able to find a tutorial, or paper instructions online.
No plate holders are included, but may be able to be found else ware. Because of the specific dimensions of the frame this may be hard to find.
Plates and a bench are not included
Holes may not be perfectly lined up and are not numbered, but you could always make small adjustments to solve this.
The company has no website, but they do have e-mail and phone number for any questions you may have.
Depending on the service used, you may have issues with shipping.
There are quite a few unique features to this cage, making it different from your average cage. Due to the weight capacity that it can withstand, I would recommend this cage to anyone from the beginning weight lifter to the experienced competitive lifter. The only questions that I may have about this cage would be the difference in frame size and it being difficult to find any additional accessories if needed.
Overall, if you are a beginner or experienced lifter and need a piece to start your home gym. This rack, along with any additional pieces of equipment you may choose to purchase will work and it comes at a very affordable price.  There are other options you may want to look at as well.