There are many pieces of aerobic training exercise equipment on the market. This includes treadmills, elliptical, steppers, rowers, and bikes. Each piece of equipment works your body differently. Treadmills and elliptical focus more on total body and assist you in improving your overall efficiency of oxygen consumption, while steppers or bikes are not as intense and focus more on the individual muscle groups trained.
Here we look at an exercise stationary bike and it's effectiveness in helping you achieve your health and fitness goals when compared to similar pieces of equipment.
Brand: L Now
Product: Indoor Stationary Bike
When you're looking at any stationary exercise bike, you want to find something of high quality, at an affordable price. After researching numerous products, I found that there are bikes on the market for a much lesser price that are just as high quality as many that are well-known. Here is a general description of one of these stationary exercise bikes.
Pros
This is able to support up to 300 pounds of weight unlike most stationary bikes or other aerobic equipment
This bike is also very sturdy and made of high quality material
Structurally speaking, the seat can move either vertical or horizontal which makes it usable for those of varying heights and leg or arm lengths.
Expert assembly is offered but it costs extra. Since this is easy to assemble and shipping is not included if you take the option of having it pre assembled, I advise that you use the manual provided and assemble it yourself.
This bike also transports very easily
Multiple levels of resistance are provided, making it suitable for the beginner or those intermediate or advanced. Variables of speed, calories burned, pulse, and time are also monitored. There is also an emergency stop included in case you should need to stop quickly.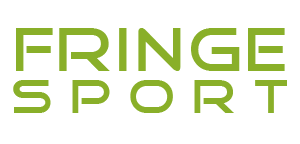 Cons
There is a protection plan that is offered, but it is at an extra cost
The seat may become hard and you need a cushion to put over it
Concerning any warranty, the seller must be contacted
Also, at times, there have been issues with the rpm (revolutions per minute) showing up properly which may have something to do with the monitoring system.
As with any product that is ordered, the shipping and handling is an important part. In order to see that you do not receive any damaged products, or missing pieces, I would use the best shipping option offered, even if it was at an extra cost.
There are many stationary bikes on the market to choose from. This bike is a good choice for anyone big or small that wants to stay active and in shape. The ease of assembly with this product, along with the multiple levels of resistance offered, this bike is good for any beginner or intermediate biker. I would only look into the warranty offered and it's conditions but other than that, this bike is a good product if you want to get a good workout in for general health and fitness purposes.
Please leave any questions or comments below and we will get back to you as soon as possible.