Here we will look at one of many squat cages that are sold. Buying a squat rack cage can be challenging if you don't know what to look for. Here is a general description of parts to a basic squat rack cage that you should know when looking to purchase one.
Brand: Body Solid
Product: GPR 378
Frame: The frame is the basic structure of the product, and you should look at the dimensions of the frame concerning it's height especially when comparing it to where you would be using it in your home.
Support Bar: The support bar is the bar which goes on the inside of a cage between the frame. This is what catches the bar if it is dropped.
J-hooks: These are the hooks that are used either on the inside or outside of the frame to rest the barbell on when you are not using it.
Spotters arm: This is the part of a rack that the weight is under when you step back if you are doing a squat. These are more for a basic squat rack and play the same part as a support bar in a cage.
Here are answers to some questions that anyone would probably ask when thinking of purchasing a squat rack.
Product: Body Solid Power Rack
Pros
This cage will support up to 1,000 pounds
It has a built in chin up bar that is 41 inches in width
There are 20 different positions for a support bar to be placed
This cage is simple to assemble and can be done by only one person
The j hooks that are used are unique in that they turn in for an interlocking support, giving you more safety
You have the option of adding a cable machine for lat pull downs or other exercises.
Any barbell that is 48 inches or more will work with this rack
A lifetime warranty is included for all parts
The nuts and bolts come in separate packages, making it easier to assemble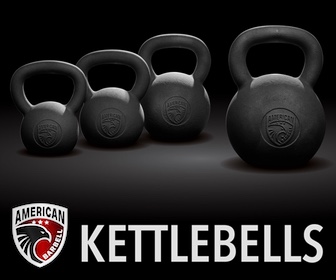 Cons
The frame measurements are 3″ by 3″ which means that it may not be possible to purchase additional parts such as j hooks or weight storage bars. You may have to contact the manufacturer concerning this.
The height of this cage is only 78″ meaning it's probably not good for anyone above average height. This will limit you to where it can be used as well.
No plate holders are included.
This usually comes in two or three boxes which may delay assembly.
The j hooks don't have padding which could damage your bar.
The cable machine comes at an extra costs
You aren't able to do dips with this cage.
Just as with any equipment purchased, damage may occur while being shipped, so I would use the best form of shipping possible.
This squat cage has many unique features to it. The fact that a lat pull down machine can be added to it gives you a number of other exercises to do. Also, the fact that the bar needs to be only 48 inches in order to work is also a positive, since many other cages you will only be able to use longer bars.
Overall, this squat cage is great for anyone from the beginner to the advanced because of the large amount of weight that it will hold. Even a competitive lifter would be able to use this, so if you are just starting on a home gym and need a good squat cage, this is a good choice. If you are short on funds though and just need the basic aspects then there are many other more affordable ones as well.