There are many pieces of aerobic training exercise equipment on the market. This includes treadmills, elliptical, steppers, rowers, and bikes. Each piece of equipment works your body differently. Treadmills and elliptical focus more on total body and assist you in improving your overall efficiency of oxygen consumption, while steppers or bikes are not as intense and focus more on the individual muscle groups trained. Here we take a look at an effective stationary bike for home use.
There are so many exercise bikes on the market that it is hard to determine which one may be best for you. Here we cover one of these many products and it's effectiveness in helping you achieve your health and fitness goals when compared to similar pieces of equipment.
Brand: Ancheer
Product: Indoor Cycling Bike
When you're looking at any stationary exercise bike, you want to find something of high quality, at an affordable price. After researching numerous products, I found that there are bikes on the market for a much lesser price that are just as high quality as many that are well-known. Here is a general description of one of these stationary exercise bikes.
Pros
This bike is very sturdy, providing a very smooth workout. It's also unique in that both the handle bars and pedals will adjust either horizontally or vertically. This allows adjusting for individuals of different heights.
Supports up to 275 pounds
This provides easily adjustable multiple levels of resistance, along with emergency braking
Includes a cup holder with a phone bracket as well
Has a digital monitor for time, distance, speed, and calories burned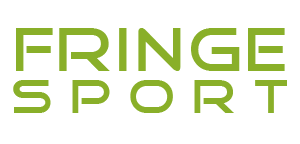 Cons
May have issue with the monitor if not installed correctly
The seat is hard so an extra cushion may be needed
The cup holder may be challenging to install.
May be challenging to use for those six feet tall and above
Unlike many products, this comes with assembly tools, accessories, and an instructional video on putting it together. This makes it much easier when you have the proper tools needed to assemble the bike correctly. There is an assembly service that is offered but it is extra and does not include shipping.
If you have any issues with the bike, there is a thirty-day return that is an option. A one year warranty on parts is also included, while a protection plan is offered but at an extra cost. The one thing that I would be concerned about is the product's packaging and shipping. Although more expensive, I would choose the highest quality shipping service, making sure everything had been received.
There are many great stationary bikes on the market, but finding the one that fits your personal needs isn't easy. This stationary bike is comparable quality wise to other bikes on the market, at only a fraction of the cost. Because it comes with instructions and is easy to assemble, as well as the strength of this bike can withstand makes it a good investment to anyone's home gym.
Please leave any questions or comments below and we will get back to you as soon as possible.