There are many pieces of exercise equipment on the market for either aerobic training or resistance training. Concerning resistance training, you have anything from total gyms to pieces of equipment working specific muscle groups. One main muscle group that is concentrated on are the abdominal muscles. The abdominal core muscles are important to maintain strength, and there are many pieces of equipment concerning an ab crunch machine that will help you gain this strength.
Brand: C&P
Product: Barbell ab Trainer
Although your average sit up will stimulate your abdominal muscles, it is many unique features to the equipment that make a difference. Here we will go over one of those pieces of equipment and why it is a good choice to help with core strength.
You have numerous abdominal muscles including your abdominal s in the front, as well as your obliques to the side. In order to stabilize other muscle groups, you need to have a strong core. This allows you to maintain a proper balance in strength between the muscle groups. Here are some key features to one piece of equipment for your abdominal muscles.
Pros
Very light and durable
Easy to assemble
Designed to decrease stress put on the neck with a normal sit up
Has a soft pad for your head
Cons
Not practical to transport to different places
Small enough to easily store but not a compact design
When you do a normal sit up without a piece of equipment, it requires that your feet be placed under an object so you will be able to flex the hips into a sit-up position. This provides for stabilization. With this piece of abdominal equipment, you are able to do a sit up without having someone or something hold your feet down.
This works through a very simple rocking motion by placing your hands on the bar above your head and pushing it forward. This is also much less stressful on your arms, and neck compared to having to do a normal sit up where you place your hands behind your head. This decrease in the stress on your neck and back make it easier to isolate your abdominal muscles, strengthening your core better than if you did a normal sit up.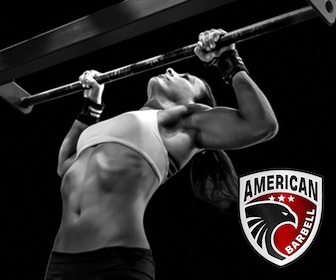 Out of all the equipment for strengthening the abdominal muscles, this piece makes it much more simple to perform a sit up when comparing it to other choices. Because of its sturdiness, ease of use and assembly, as well as ability to isolate your core through one simple movement, you should consider adding it to your workout equipment.
Please leave any questions or comments below and we will get back to you as soon as possible.